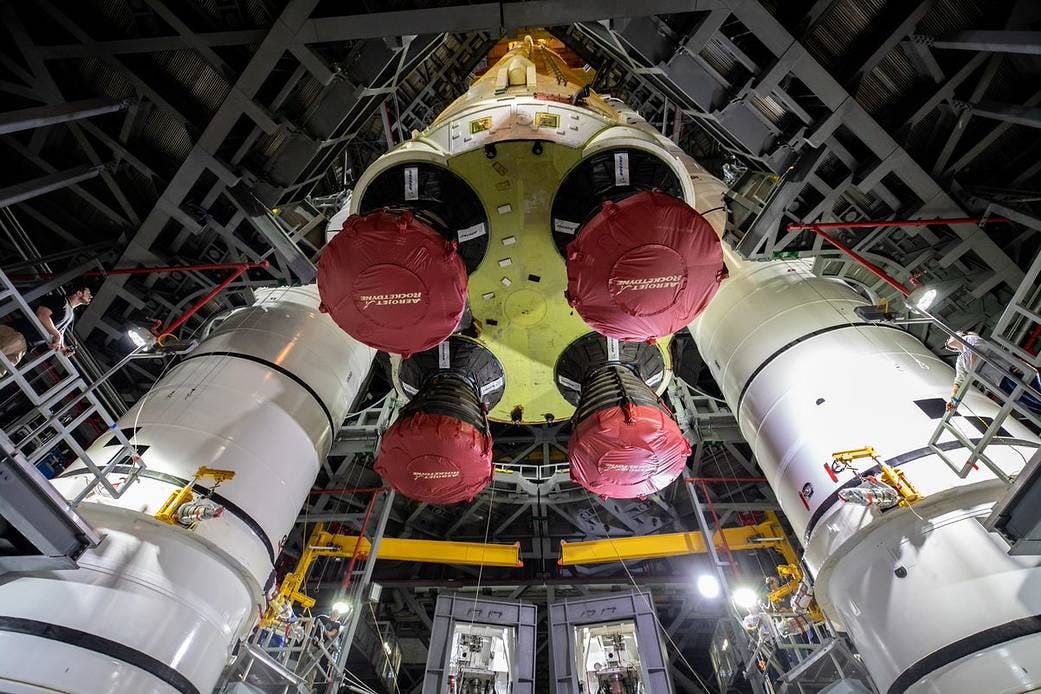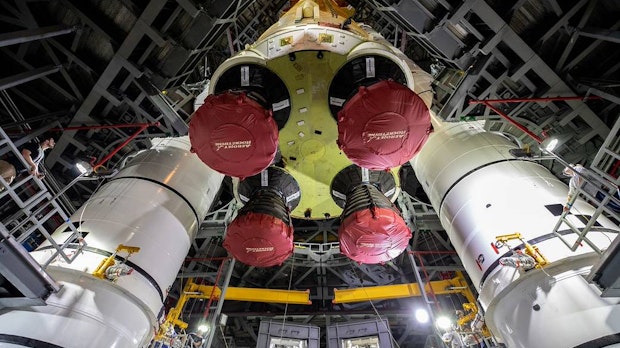 At the end of last year, software problems with the new NASA giant rocket SLS (Space Launch System) and the Orion capsule caused problems. The historic Artemis lunar mission, as part of which astronauts are to land on the moon again in 2024, appeared to be delayed. But now the US space agency has cleared an important hurdle. The errors in the SLS seem to have been eliminated, the rocket has been set up.
Artemis: First partial mission planned for November
This seems to be the date for a Start of the first unmanned Artemis partial mission in November achievable, as Gizmodo writes. During this test flight, the SLS will bring an Orion space capsule into space, which will then travel around 450,000 kilometers to the moon and back again. After the SLS has been successfully set up, the final preparations now begin. Work is currently being carried out on the 98-meter rocket in NASA's Kennedy Space Center in Florida, USA. For comparison: The Saturn V launch vehicle of the US Apollo program, which Wernher von Braun helped to develop, is still the largest in the world at 110 meters.
The core of the SLS rocket bears the weight of the payload, the upper rocket stage and the space capsule in which Artemis II is located in the missions (Circumnavigation of the moon) and III (moon landing) the astronauts will be located. In addition, there are four engines and two solid rocket boosters at the base stage, as NASA reports.
US Government Checks Schedule of Nasa Moon Mission
Artemis II is expected to start in 2023, assuming a successful first mission. The main mission, in which a woman and a Person of Color are supposed to land on the moon for the first time, will probably take place a year later. The schedules could still change. Currently, the US government under Joe Biden is to take another look at the processes. There is a lot at stake for the US. The moon landing would be the first since the Apollo missions in the 1960s and 70s. By the way, China and Russia also have plans for the moon.
You might also be interested in