The Houthi militia practices horrific means in torturing Yemeni detainees. A kidnapper released from the militia's prisons revealed that he was brutally tortured by the Houthis throughout his detention period, which exceeded 5 years. Sultan said that he was subjected to various forms of torture throughout his abduction in Houthi prisons in Sanaa and Taiz, according to his brother, journalist Fahd Sultan.
While Sultan confirmed, according to local media reports, that he was transferred from several prisons, starting from Ali Mohsen's house, which was taken by the militia as a private prison, to the criminal investigation and then to Al-Thawra prison, all in Sana'a, before he was transferred in late 2019 to Al-Saleh City prison in Taiz, during which he was subjected to various forms of torture.
Roads Horrific torture
Among the things that the kidnapper Sultan was subjected to as a result of severe torture, including (broken jaws, a fracture of one of the bones of the rib cage, a deep blow to the head, another fracture in one of his feet, fractures in the hands, as well as Torture by beatings on all parts of his body individually during interrogation and collectively with others, electric shocks, sleep deprivation for long days, and psychological torture that accompanied him until the last moment before his liberation).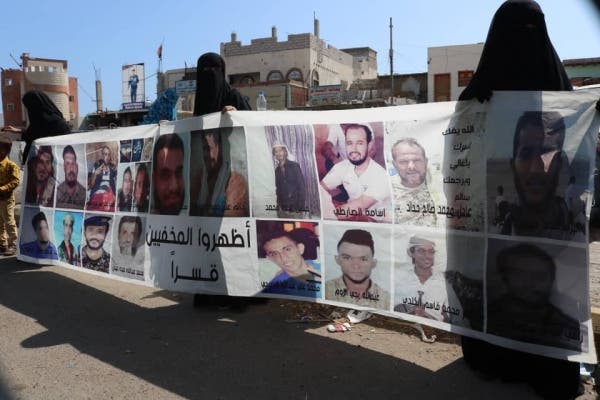 He also explained that those who tortured him denied him treatment despite the severe pain that accompanied him as a result of the fractures he sustained.
The kidnapped Badr Sultan was released late last September as part of a large exchange deal between the Yemeni army in Taiz and the Houthi coup militia, which took place with local efforts and mediation. Many of the previous testimonies of Yemeni detainees also confirmed that the militias committed violations in the prison cellars spread in the areas under their control.