Zyxel Networks has announced that a series of high-end, advanced threat protection (ATP) firewalls will now support centralized cloud-based management across the Nebula platform.
Managing network security can be complex and time consuming as multiple systems and sites need to be monitored, and the growing challenges of serving distributed networks and flexible, hybrid work models for users have put constant pressure on IT administrators and service providers. In addition, new opportunities have opened up for cybercriminals with a new era of remote connections and distributed networks, who are taking full advantage of this opportunity, as it now provides them with even more attack space.
Strong but simple security
To meet this challenge, Zyxel has released a firmware update for its premium ATP firewall, adding advanced network security features to the centrally managed cloud-based Nebula family. Sandboxing and reputation filters make it easier for midsize businesses to secure centers or offices. Adding ATP to the Nebula family also takes collaborative defense and response capabilities to the next level, building on an ever-growing cloud-based database that already consists of billions of malicious signatures. ATP also helps protect networks and data from advanced computer threats, such as zero-day attacks that are not yet detected by traditional security solutions. ATP complements USG FLEX in its growing offering of Nebula-compatible firewall solutions. ATP is often used in headquarters or large offices, while USG FLEX is preferred for smaller offices or branch offices.
Full control and consistent guidelines
To support secure remote work, network administrators can take advantage of new key features in the Nebula Control Center to easily and directly build the Zyxel SecuExtender VPN client. SecuExtender can be installed on endpoints, including desktops or laptops, and provides two-factor authentication and tunnel protection for those working from home or outside the office. Now that SecuExtender is available from Nebula, network administrators can centrally manage the security of all endpoints, ensuring that the same security policy applies regardless of location.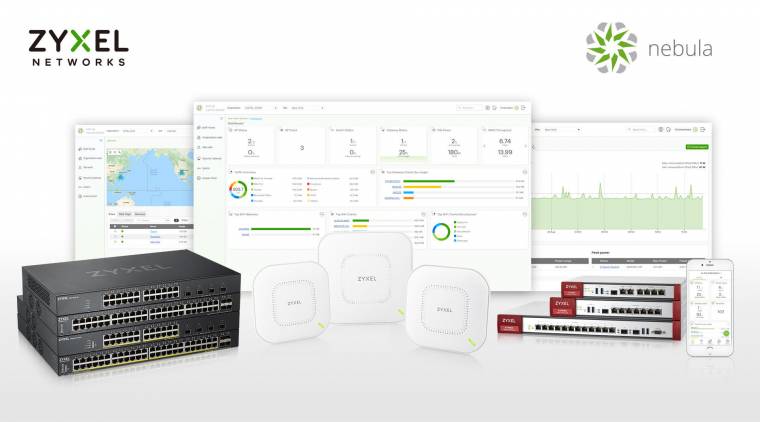 Simplified license management
Managed and value-added providers can now manage Nebula licenses through the Circle subscription management platform to support partners with a more advanced and simpler user experience. . Formerly security-only, Circle now centralizes device, account management, and e-commerce in a single device.
"The latest updates from Nebula make a portfolio of more than 60 different products available to customers , all of which can be managed together on a cloud-based, network-managed platform, offering small and medium-sized businesses a wealth of options to meet their specific needs and different deployment environments. and our offerings to medium-sized enterprises and managed service providers to ensure that they can keep pace with security and network management challenges. " – said Tamás Treso, Head of Zyxel Hungary
Nebula is the most comprehensive cloud-based network management solution for small and medium-sized enterprises. Additional products are constantly being added to Nebula to stay at the forefront of the market with their offerings. In addition to ATP, the USG20-VPN firewall is now Nebula-compatible after the firmware update. The recently launched NWA50AX and NWA55AXE WiFi 6 access point models have been Nebula-compatible since the date of their release.

Hardware, software, tests, curiosities and colorful news from the world of IT by clicking here