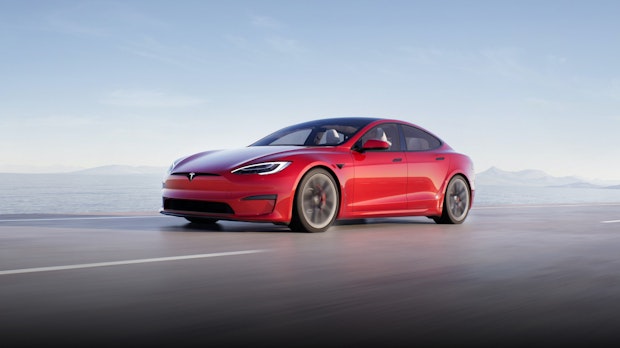 At the beginning of the year, Tesla technoking Elon Musk had indicated that the new Model S in would be able to run Cyberpunk 2077. On the occasion of the presentation of the new model, he has now presented the "PS5 level performance" of the on-board graphics.
AMD delivers computing power
"There has never been a car with the latest computer technology and the latest infotainment that is literally on par with a Playstation 5," said Musk during the demo. "That is actually PS5-level performance. It can handle cyberpunk. With 60 FPS it offers the state of the art in gaming. "
This is not surprising as AMD announced last week that it would be the technology partner for the new infotainment system in Tesla's Model S and Model X. The computing power will move to a little over ten teraflops. A Ryzen CPU is used, which is supported by one of the new RDNA2 GPU chips. The consoles of the latest generation run on a similar technical basis.
With the Tesla, however, the full teraflops will not be available purely for gaming performance. After all, all other on-board functions also want to have their share of the computing power.
To the fully To back up recent announcements, Musk showed a short demo of Cyberpunk 2077 running at high frame rates on the $ 130,000 Model S Plaid. A controller based on the new Tesla steering wheel was also on display. However, it only seems to have been used for decorative purposes. The game was controlled on the Tesla system via an Xbox controller.
For all those who are now wondering why they should need gaming performance at PS5 level in the car, Elon Musk gives the following answer: "If you think about the Thinking about the future, in which the car will often be used in autopilot or a fully self-driving mode, entertainment will become more and more important. "We'll have to see whether we will actually play calmly in the car at 130 kilometers per hour.
You might also be interested in