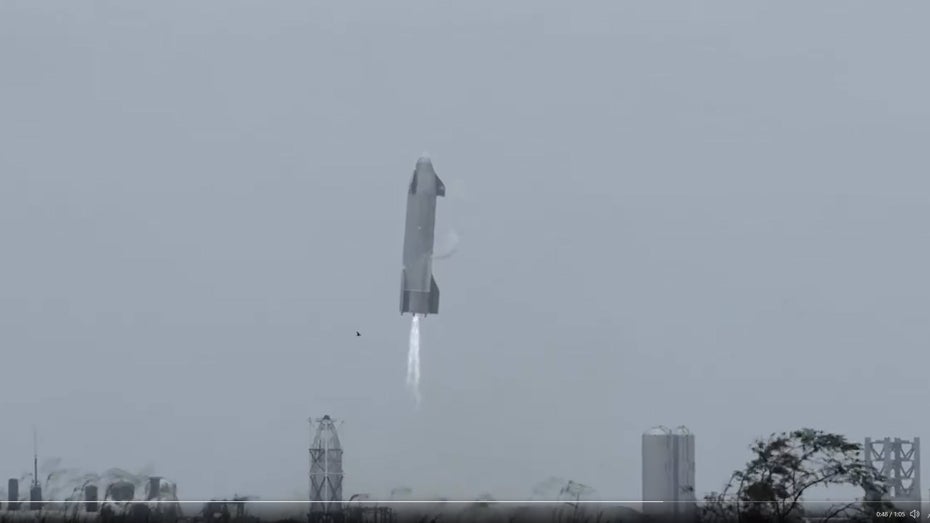 In August, SpaceX showed its huge Starship spaceship in full glory for the first time. Together with the drive stage called Super Heavy, the rocket is 120 meters high. A little later, however, the spacecraft was dismantled again. The first orbital flight, which is actually planned for July, will probably not take place until January 2022. However, approval from the US Federal Aviation Administration (FAA) is still pending. SpaceX is now building another launch pad for its spaceships in Florida.
More on the subject
Starship "high-risk": Bezos hands out to Musk at NASA moon mission
Starship: Piece of Hussar from SpaceX is supposed to get approval for Accelerate orbital flight
SpaceX: More Information about the miracle rocket Starship from Elon Musk
"The construction of the Starship orbital launch pad in Cape has begun, "said Elon Musk on Twitter. When asked, he specified that the launch pad would be built in launch area 39A in Nasa's Kennedy Space Center in Florida. The Falcon 9 and Falcon Heavy rockets from the private space company are already starting there. As CNBC writes, the first work on a possible Starship launch pad should have started as early as 2019. But after pouring a concrete base, the work was quickly stopped again.
SpaceX is building its own rocket test area in Florida as well as in Texas Boca Chica, parts for the Starship. So far, however, both the tests and the above-mentioned assembly of the complete Starship have been completed in Texas. The fact that Florida is now being targeted again as a possible Starship launch site is probably due to the fact that, according to CNBC, Musk wants to carry out up to twelve test flights with the Starship in the coming year. A total of around 36 SpaceX rockets are to take off in the direction of space in 2022.
Impending bankruptcy due to raptor problems?
Recently, the SpaceX boss had no good news for his Employees: inside and space fans. SpaceX threatens bankruptcy if production of the Raptor rocket engines cannot be ramped up. The company must be able to launch a spaceship rocket at least every two weeks. This is also extremely important for the expansion of the Starlink satellite internet. At the end of November, Musk announced that the problem was being solved.
You might also be interested in