The Egyptian Ministry of Interior announced the discovery of the body of the wife of the Fayoum thug, who was arrested on Thursday after holding his children and relatives hostage, buried in the yard of the house at a depth of 4 meters. The accused is accused of taking his relatives hostage at his home in the Fayoum Police Station and killing his wife's mother. Information was received for the research team from the Public Security Sector and the Research Branch of the Fayoum Security Directorate confirmed by investigations that the accused killed his wife last September and buried her body in his home.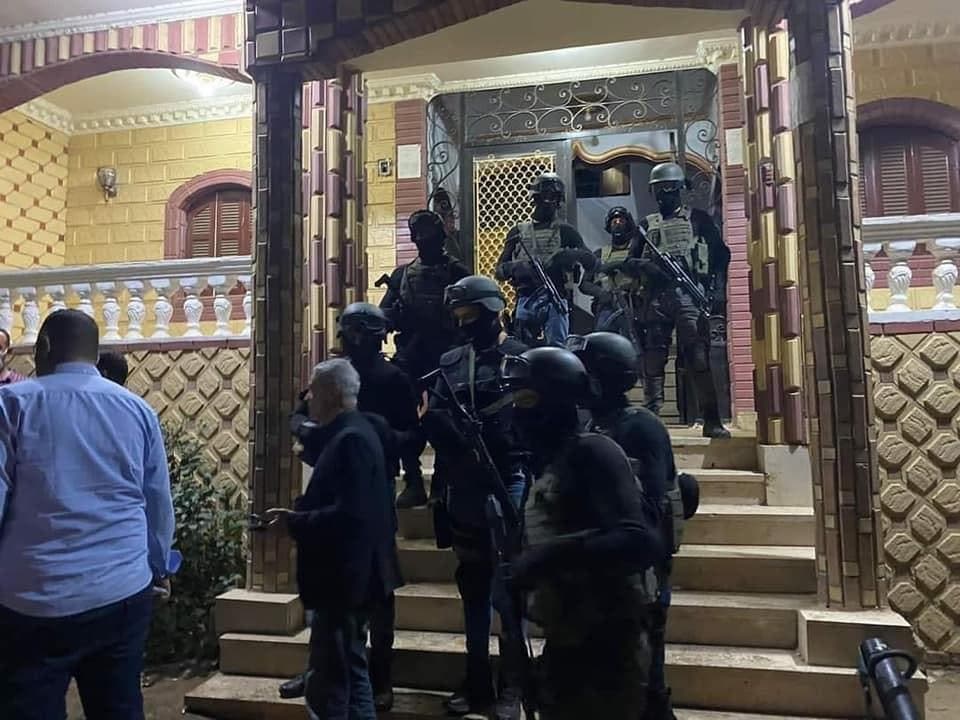 The Ministry of the Interior stated that by moving and examining the body it was possible to infer the body , where it was found that he was buried at a depth of 4 meters in the courtyard of the thug's house. It had succeeded in breaking into a dangerous registered house in Fayoum that held his family and children hostage, and was able to get them out and free them safely. The early hours of Thursday morning, and I managed to arrest The recorder caught Ayman Abdel-Maboud's danger, and freed the hostages whom the accused had taken as shields to protect him from the grip of the security.
The source said that the forces shot the accused in the foot and arrested him.