A source revealed, on Saturday, that the Prime Minister of Libya, Abdel Hamid Dabaiba, agreed with Turkish President Recep Tayyip Erdogan to send an official request to Turkey to increase the number of its security and advisory mission members in Libya.
The source also said , quoting channel "218", that Dabaiba and Erdogan, who met in Istanbul, Friday, had agreed to send a new batch of Libyan security personnel to the Military Academy in Isparta for training. The elections received a large part of Dabaiba's talks with Erdogan," noting that there is "a common concern about the recent security deterioration in the western region." The maritime memorandum of understanding, without mentioning the parties to this meeting or its location.
The Libyan Joint Military Committee 5 + 5 is scheduled to go this month to Russia and Turkey to discuss with the officials of these two countries about the file of the expulsion of foreign mercenaries from Libyan territory.
It was decided that the visit of the Libyan Military Committee to Russia and Turkey after the end of the Paris Conference on Libya, scheduled for November 12, would be the core of Urging ways and prospects for cooperation and coordination with them to expel mercenaries and all foreign forces from Libya.
The two parties to the conflict in Libya reached a ceasefire agreement in the Swiss city of Geneva a year ago, stipulating the withdrawal of all mercenaries and foreign forces from Libya by last January, but the controversy of the two parties and the concerned countries With this case, he has obstructed the removal of mercenaries from Libyan territory.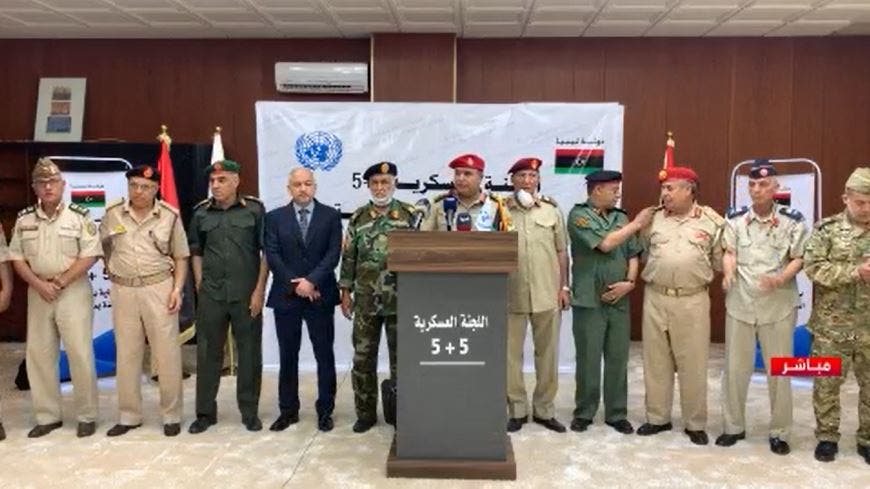 Despite the extensive meetings of the Joint Military Committee to resolve the issue of mercenaries, no tangible progress has been achieved in The process of withdrawing them from Libyan territory, with the exception of the understanding between the members of the committee on a plan and a calendar regulating the process of their expulsion in stages, and announcing the good intentions of some countries concerned with this file (Chad, Sudan and Niger), in exchange for Turkish intransigence and Russian denial of its relationship with the Wagner Group fighters present. In Libya.
According to United Nations estimates, about 20 thousand foreign mercenaries have been stationed in Libya, since December 2020.