The pandemic has, on the one hand, removed people and, on the other, brought people closer together: many feel that they need to support each other in a difficult situation. Certain precautions had to be introduced in all companies, but in some places they went beyond that. We talked to CEO Sándor Máthé about the help provided inside and outside the company
Computerworld: How does the concept of CSR and Corporate Social Responsibility be interpreted at CHS Hungary?
Sándor Máthé: Corporate responsibility at CHS is not new. From the very beginning, our owners have placed the emphasis on employees working in a quality environment. Although there have been significant personnel changes in management over the past two years, the company remembers its past. We also considered the aid important when it was a fraction of the annual turnover compared to previous years – only the proportions have changed.
The purpose of these staff changes was to create a management that could not only develop in the coming years. but also modernises corporate culture and organizational structure by bringing a new perspective. We have redefined the tasks and responsibilities of each area, created new teams for the distribution of solar systems, for example, a new strategic direction. By distributing products that support renewable energy, our company contributes to the socially expected efforts to protect the environment.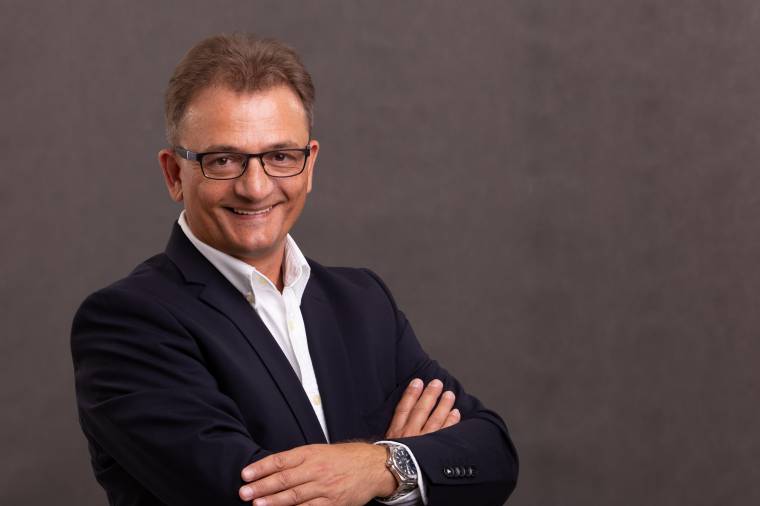 CW: What internal measures and subsidies were used to respond to the epidemic
MS: Covid is not yet known he faced tasks from disinfection to the need for an immediate introduction of the home office. It was clear that many families were unable to resolve the new situation on their own. Our endangered colleagues with small children or older family members could move to the home office on a permanent basis, but 2-3 days a week of teleworking is available to everyone, and we have allocated the necessary equipment: laptop, mobile phone, monitor, accessories.
The entire workforce received significant financial support before Christmas and in the spring to alleviate the difficulties caused by Covid. For each employee, we obtained rapid and PCR tests, disinfection machines, protective equipment and vitamin packages at a cost of several million forints. We continuously provide fabric masks with FFP2 and company logo
. Plexiglas were installed between the workstations. Non-contact thermometers were placed on the wall, for example we treated frequently used surfaces with a durable nanocoated disinfectant. As the only one on the market, the company adds 100 percent to the sick pay of Covid-infected employees, thus reducing uncertainty
CW: In the context of CSR activities in the classical sense, CHS What organizations or institutions does Hungary help
MS: I will list just a few examples: local governments, Pál Heim and We provided financial support to the Children's Hospital on Tűzoltó Street, and donated more than 20,000 FFP2 and medical masks with game console accessories to the Children's Department of St. John's Hospital and the National Institute of Oncology. We helped the MSA Zsombor Foundation with a significant amount of money compared to extremely expensive medicines. At Bethesda Hospital, we are working with HPE to upgrade the entire server park. It is important for us that our support is always where it is most needed
The CHS pays special attention to children in the context of CSR. There is a 15-year tradition of Family Day, where children and relatives of the company and business partners can participate in an all-day entertainment program and hospitality. In recent years, we have supported several foundations that embrace children, including the Smile Foundation and the Bátor Tábor Foundation. All in all, we spend tens of millions of forints a year on health and hospital subsidies, on strengthening smaller foundations.
CW: Were you able to use any subsidies for these purposes?
MS: We did not seek any external assistance, nor would it have been ethical, as the epidemic in our industry has just brought about a recovery. That is why we feel it is our duty, in addition to preserving jobs, to give back something we have received. Although CSR is extra work, managing projects is a pleasure rather than a burden for all departments of the company.
Our article is Computerworld 2021/8.
Hardware, software, tests, curiosities and colorful news from the IT world by clicking here