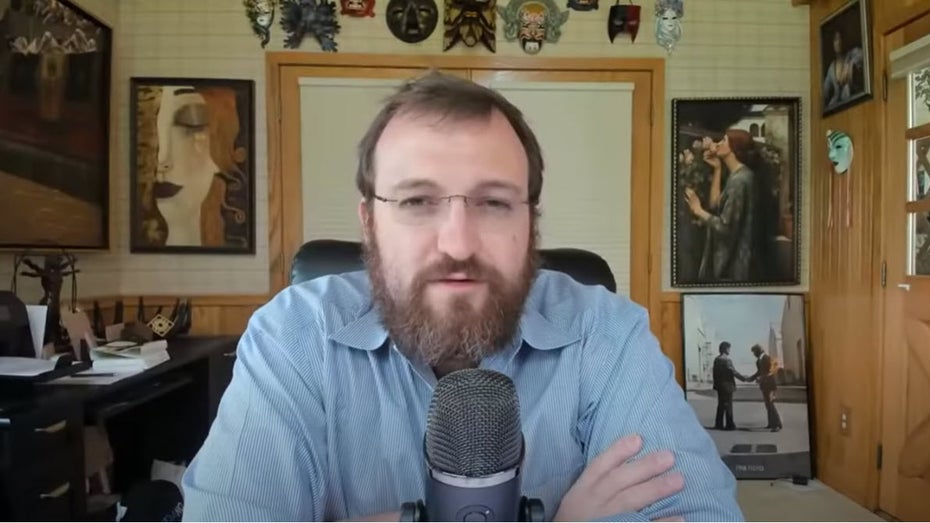 Ever since the Facebook group was renamed "Meta", the Metaverse has been on everyone's lips. This has been shown in the cryptocurrency sector with the sharp rise in the price of metaverse tokens such as Decentraland (MANA) or The Sandbox (SAND). Now Cardano founder Charles Hoskinson shared his thoughts on the metaverse with Tony Edward in the podcast "Thinking Crypto".
Metaverse will overlay the physical world
According to Hoskinson, the focus is currently shifting. Apple is investing heavily in augmented reality. Hoskinson assumes that Apple will bring its own glasses onto the market by 2025, so that Samsung will then also develop its own version. This would ultimately make it compulsory for more interfaces to be created in the virtual reality area.
More on the subject
Crypto-News: The daily news blog about Bitcoin and Co.
Hype about Defi: What you need to know about decentralized finance and how you can benefit
So the Ethereum co-founder pointed out that these advances in artificial intelligence, semantics and interfaces imply that Web 3.0 is not just one thin but also a vertika le shift. Hoskinson is certain that the metaverse will overlay the physical world. So it's about a fusion between the real and the virtual world.
The 34-year-old explains: "You can either superimpose digital attributes on the physical world, like when you are looking at a building like a restaurant that is on your AR glasses show when it opens and when it closes, or you can fully enter the digital world and have a real virtual reality experience. "In his opinion, only NFT ( Non-Fungible-Token) in question.
Metaverses are "cool and a real thing, not a gimmick," continues Hoskinson. "You need crypto to basically build in a trust model and a scarcity model. It will be a huge product category for cryptocurrencies in the next five to ten years, "says Hoskinson, assessing the chances.
The restructuring of the Facebook group could play a major role in this. Facebook has already entered the cryptocurrency industry with the Novi wallet. However, the crypto community is not in a positive mood for greater involvement by Facebook because, in their opinion, Facebook does not share the principles of decentralization.
You might also be interested in