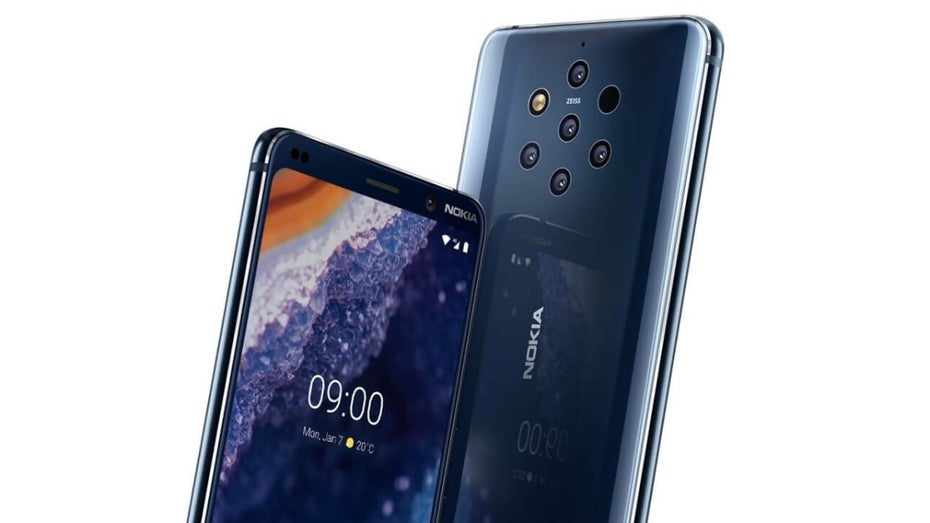 The Finnish smartphone manufacturer HMD Global wanted to have something special in its portfolio with its first top model, the Nokia 9 Pureview: The smartphone comes with five rear cameras, whose technology is compatible with the US -Camera Startup Light were developed. This special cooperation is now falling on HMD Global's feet.
No Android 11 for the Nokia 9 Pureview
As HMD Global announces on its website, the Nokia 9 Pureview will not receive an update to Android 11. The manufacturer had promised this for a long time, but HMD Global cannot keep it.
The manufacturer gives the reason "Incompatibilities between the camera and the software" that would have led to an impaired user experience "that does not meet our high standards". The manufacturer does not provide any further details, but since the camera software is named as the cause, it suggests that the cooperation with Light and the special camera was not a good idea. Light has also withdrawn from the pure camera business for end customers and has switched its focus to sensor systems for cars. HMD Global can therefore no longer expect help from Light.
More on the subject
Android 12: These smartphones get the big update
Android smartphones: What to look out for when buying

Smartphones under 500 euros: Recommended models from iPhone to Samsung Galaxy
Owner: Inside of the Nokia 9 Pureview were loud Posts in the Nokia forum were not particularly convinced of the quality anyway and said that the camera would never have worked properly anyway. The canceled major update is likely to upset owners of the device even more. To curb the expected storm of outrage, the manufacturer is offering a 50 percent discount coupon for the purchase of a more recent model in the X series, such as the Nokia XR20, which costs around 500 euros. Customers can take advantage of the offer until March 31, 2022.
HMD Global shone as a model for Android updates
With the Nokia XR20, no major challenges with Android updates are to be expected, since the device has a regular camera setup. In addition, the manufacturer promises "four years of monthly security updates, three years of the latest software upgrades and a three-year guarantee". Still: Despite the cancellation of the Android 11 update, HMD Global wants to continue to deliver security updates for the Nokia 9 Pureview.