While the repercussions of the submarine crisis are still interacting between the United States and Australia on the one hand, and angry France on the other, the European Union has affirmed beyond any doubt that it stands with the French side. European Union Josep Borrell said that the 27 countries of the European Union expressed their "solidarity" with Paris in the Australian submarine crisis that erupted between it and the United States. The foreign ministers of the bloc countries who held a meeting in New York on the sidelines of the United Nations General Assembly "clearly expressed their solidarity with France", stressing that they had expressed "clear solidarity".
He also added that the 27 foreign ministers considered that the dispute that erupted between Paris and Washington after the United States announced the formation of a security alliance in the Indo-Pacific, including Britain and Australia, was not a "bilateral issue" but rather an issue.
In addition, Borrell lamented that this alliance "is not moving towards more cooperation in the region of the two peripheries" The Indian and the Quiet."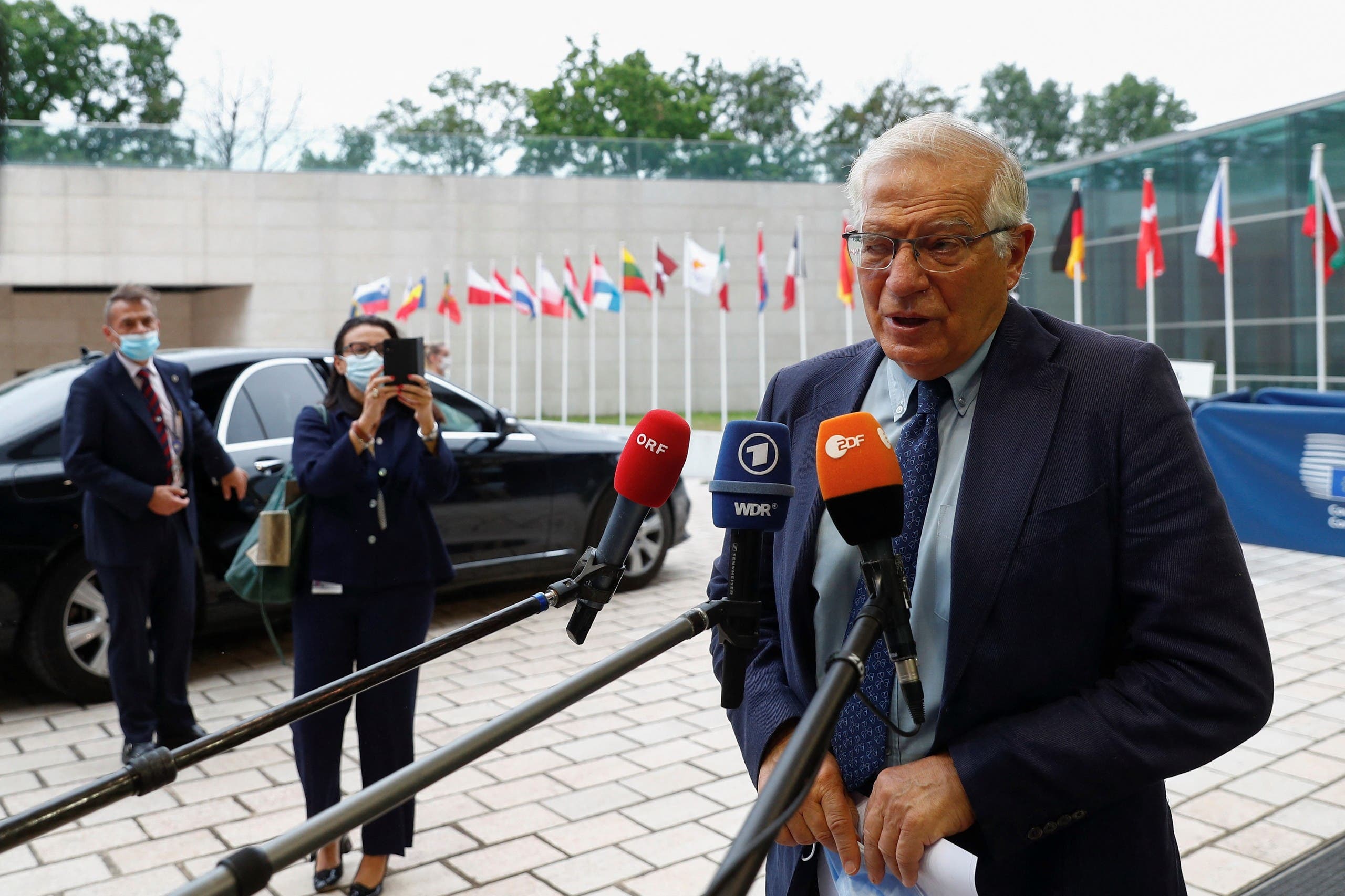 It is reported that since last Wednesday (15) (September) and the tension between the three countries (France, America and Australia) was heightened after US President Joe Biden announced the formation of a new strategic alliance that included the United States, Australia and Britain, in an initiative whose first fruits were to blow up a huge deal concluded by Canberra with Paris to buy French-made submarines.
The French capital described the cancellation of that deal as a stab in the back and treachery, and summoned its ambassador in Canberra and Washington.