Studies related to the Corona virus and its symptoms are still ongoing, in light of the continuation of the pandemic and the emergence of new mutations, scientists and researchers are trying to understand and diagnose the disease and know its effect on the human body.
Brazilian researchers have found that the viral particles of Covid 19 may reach different layers of the human retina and may also be associated with the ocular clinical manifestations of this infection.
Carla Araujo Silva, of the National Institute for White Studies in Rio de Janeiro, Brazil, explained that the eye of one of the deceased with the virus showed Abnormalities associated with corona infection.
She also added that after the initial infection with the respiratory system, the virus can spread throughout the body, reaching different tissues and organs.
Abnormalities in Retina
The study showed that the abnormalities that occurred in the retina may be related to corona infection, according to what was published by the "JAMA" scientific network.
However, he said The researchers said it is not known whether these changes could be secondary to the presence of the virus in the retina, or changes in the microvascular and secondary immunity coincided with the occurrence of the virus.
It is indicated that the study was conducted on three patients (two men and a woman) who died of coronavirus.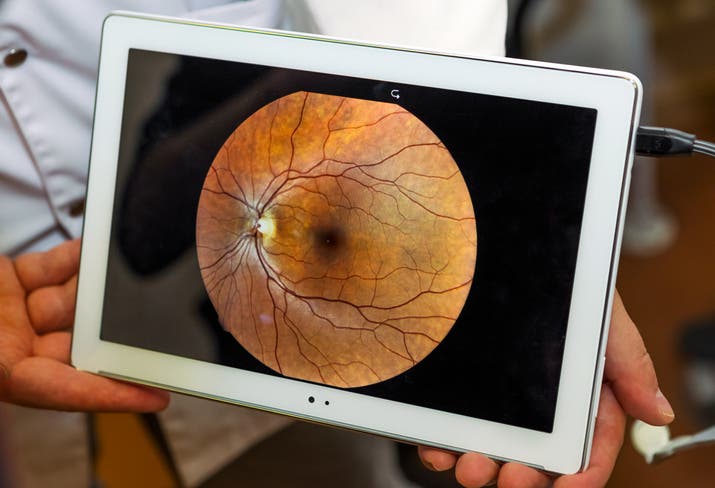 All of them were in the intensive care unit, where they received artificial respiration and had severe pulmonary effect, and their ages ranged between 69 and 78 years.
To discover the presence of the virus in In the retina, the team performed a reverse polymerase chain reaction. (real-time reverse polymerase chain reaction and immunological methods).
Also, the study showed that in the three individuals, Covid-19 S and N proteins were seen by immunofluorescence microscopy inside endothelial cells near the capillary flame and cells of the inner and outer nuclear layers.