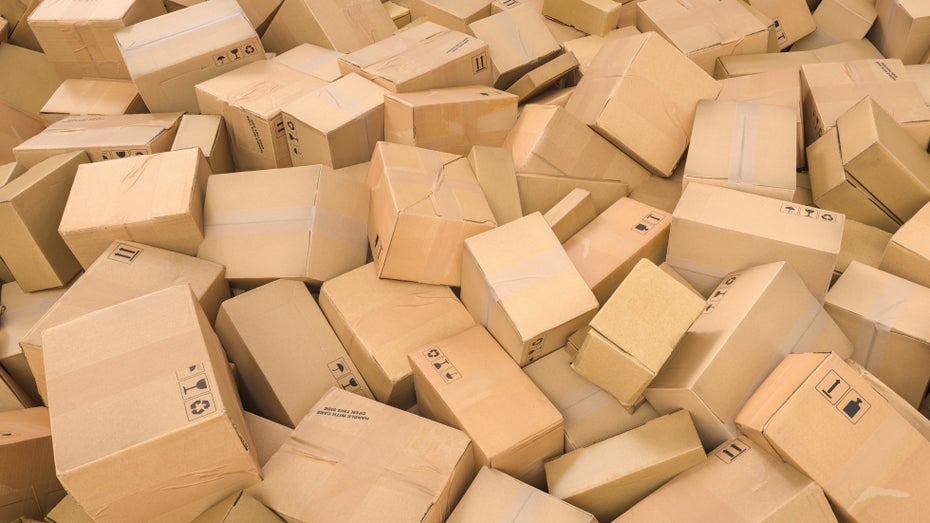 Black Friday can go. At least we should get it this year – not because of Corona or in view of the current incidence values, but rather because e-commerce is overdoing it more and more. Okay, maybe that is a little too drastic now and of course we will keep you informed about exciting Black Friday offers in the next few days, but maybe the bottlenecks that online retailers, manufacturers and commerce consultants are warning of in unison can give customers a chance get something to think about again.
More on the subject
Black Friday and Cyber ​​Monday: 12 tips for successful promotions for retailers
Black Friday 2021: The most important information about the shopping event of the year
Black Friday and Christmas: If you want to buy these products, you should hurry up
It is already clear that the customers will be different in the coming week Black Friday, Monday, Week will experience On the one hand, we are seeing supply chain problems for manufacturers and retailers because in many industries – in addition to technology products and game consoles, for example, bicycles and e-bikes, outdoor items and smartwatches – the demand is simply greater than the supply because various components are not or are only available in another place in the world. This also has to do with the flow of goods disrupted by the pandemic, so that the parts and products are not completely missing in all cases, but as logistics experts describe it, they simply arrive in Europe with a delay.
Gaps on the shelves? Let's just buy something else …
The consumer research society is talking The debacle turns out nicely: All of this would also offer opportunities for other manufacturers if customers do not get the desired product from their trusted regular retailer. "While gaps on the shelves are annoying for retailers and end customers, they offer manufacturers an opportunity: Due to product bottlenecks at the competition, the willingness to switch to their own brand and its products increases." Yes, but can that be the approach for such a sales day, just to buy second or third best because you can't get the product you want?
On the other hand, always It is clear that in many cases retailers are taking advantage of the opportunity more than ever to, for example, simply clear their warehouses and sell off products on a large scale that block expensive storage space or that were less in demand due to the pandemic. Take the Samsung store, for example: As every year, there are exciting specials in the company's own store. But unlike in the past, the consumer does not get a discount, but some more or less useful add-on, for example televisions, smartwatches or washing machines from the manufacturer. And the customers decide, you can see that very nicely in the discussions in the not always very sustainable Mydealz community, more according to the possible resale value and the ability to be sent (after the sale via the relevant classifieds portals) than according to reason.
Green Friday and Circular Monday: alternatives to the shopping spree
The bottom line is that the heart of the bargain hunter may beat faster, but it doesn't make sense to do this To encourage overproduction. Because of course you can somehow gloss over yourself that an additional 55-inch television would be nice to the smartphone, but you usually don't need it. On the other hand, it would make more sense to promote ideas like Green Monday and Circular Monday, as some online retailers are already doing. The idea behind it: living sustainability in consumption without having to forego anything important. Circular Monday has been taking place on the Monday before Black Friday since 2017 – this year on November 22nd. The day of action is intended to draw attention to the principle of the circular economy and instruct customers to "Reduce, Reuse, Recycle". So far, only around 70 shops in Germany, mostly known to relevant target groups, have taken part – Too good to go, Motatos, Rebuy and Refurbed are likely to be the best-known players.
Green Friday and Fair Friday go in a slightly different direction. Green Friday, which takes place parallel to Black Friday on the weekend around November 26th, is about fair and adequate production and sustainable management. Dealers donate a certain percentage of the daily turnover for selected projects or environmental organizations. And even if it doesn't save the planet if a tree is planted somewhere for the newly purchased electronic device, it won't do any harm either. Ideally, such projects also have to do with the CO2 balance of your own deliveries or compensate for the climate impact during shipping. Speaking of shipping – we should be aware of one more number: Every German is responsible for an average of 227.5 kilograms of packaging per year.
We don't have to do it like some activists suggest and declare Black Friday to be a buy-nothing day. But more thoughtful and sensible consumption would sometimes be desirable even with larger purchases.
You might also be interested in