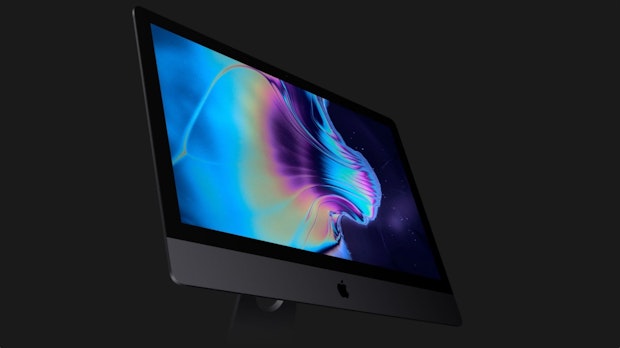 Apple stomps on its iMac Pro: From the professional all-in -One computers with Xeon processors are only sold on stock in the Apple Store.
"While stocks last," writes Apple in his online shop on the product page of the iMac Pro, of which only the 5,500 euro base model is available. The manufacturer no longer offers the build-to-order models for computers. It is becoming apparent that Apple will soon introduce new iMacs.
Apple's iMac Pro is at the end
Apple's iMac Pro was introduced in 2017 to offer demanding customers more computing power. The Pro model has Intel's workstation Xeon CPUs and visually differs from the non-Pro iMacs with its dark gray color scheme and a more efficient cooling system. The iMac Pro came on the market before the Mac Pro and could ultimately be classified as a kind of transitional model until Apple was able to bring its "real" expandable professional computer Mac Pro onto the market. The Mac Pro was launched in winter 2019.
Two years and a few upgrades of the iMac Pro later, it's over, as Apple confirmed to The Verge. The computer last received new Xeon processors and graphics chips in August 2020. At that time it was clear that Apple wanted to transfer its desktop systems to its own processor platform. In addition, the performance differences between the iMacs and the Pro models are hardly worth mentioning, so that the existence of the Pro models has been questioned.
New iMacs with Apple Silicon and redesign expected