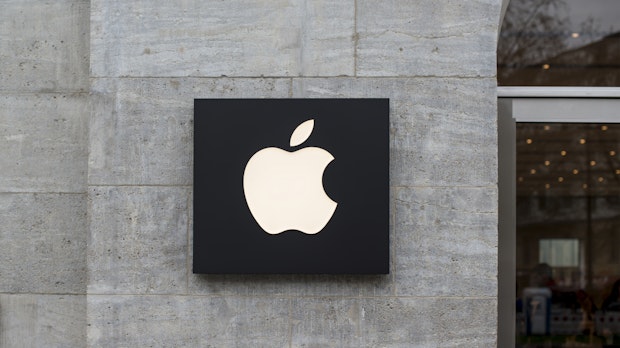 Apple is with this year started strong numbers, as they were previously only achieved in the Christmas season. The iPhone group increased sales in the past quarter by 54 percent to 89.6 billion US dollars. At 23.6 billion dollars (19.5 billion euros), profit was a good double that of the previous year. Usually, the beginning of the year for Apple was rather a quiet time after a brilliant Christmas quarter. But this time there was strong growth in all product areas.
Full Plus for iPhones and Macs
The iPhone once again played the main role and brought in just under $ 48 billion in sales – almost two-thirds more than a year ago. But also with the Mac computers there was a solid increase of 70 percent to 9.1 billion dollars in sales. That was the highest score in the Mac computer business anywhere. CEO Tim Cook emphasized that the last three quarters were also the best for the Mac.
Apple made some models of its computers more efficient last year with the switch from Intel processors to chips from our own production. Since the beginning of the corona pandemic, the Macs have been in greater demand because people work and study more at home. This also contributed to an increase in sales of 79 percent to $ 7.8 billion for iPad tablets. Apple has not given any sales figures for the devices for several years.
The device division brought in just as much sales as the iPads in the past quarter how the computer clock Apple Watch, the Airpods earphones and various accessories are grouped together. Three quarters of watch buyers bought their first Apple watch. The business with subscription services and revenue from the app store grew by around 27 percent to $ 16.9 billion. Apple now has 660 million subscription service customers – 145 million more than a year ago.
Apple businesses in China are recovering
Apple ended the quarter with reserves of $ 204 billion. This was offset by long-term liabilities of just under 122 billion dollars.
Europe is becoming an increasingly important market for Apple. Revenues here rose 56 percent year-on-year to nearly $ 22.3 billion. Business in China continued to recover from the Corona slump a year ago, growing 87 percent to $ 17.7 billion. In no region has the growth been below 35 percent, emphasized CFO Luca Maestri.
In view of the pandemic, Apple did not provide a specific forecast for the current quarter , but expects significant year-on-year growth. At the same time, Apple is also feeling the effects of the global shortage of semiconductors. The supply bottlenecks would hit Macs and iPads in particular and depress quarterly sales by three to four billion dollars, said CFO Maestri.
Investors let the Apple- After the numbers in after-hours trading, which were well above expectations, the share rose by 2.3 percent. Apple is already worth more than $ 2.2 trillion on the stock market. dpa
You might also be interested in