The exchange of bitcoin (BTC) and other cryptocurrencies, Binance, has launched an advertising campaign through its networks with the image of several recognized figures of world football. Among those players are the Colombian James Rodríguez and the Uruguayan Luis Suárez.
One of the new signings of the exchange house is the Spanish soccer player Andrés Iniesta , who became a Barcelona FC legend and currently plays in the Japanese league with the Vissel Kobe club.
Advertising on the social network Twitter shows Iniesta, supposedly trading on the Binance platform with a mobile phone and a laptop. The image is accompanied by a short message that says: «I am learning how to get started with cryptocurrencies with @BinanceES # BinanceForAll «.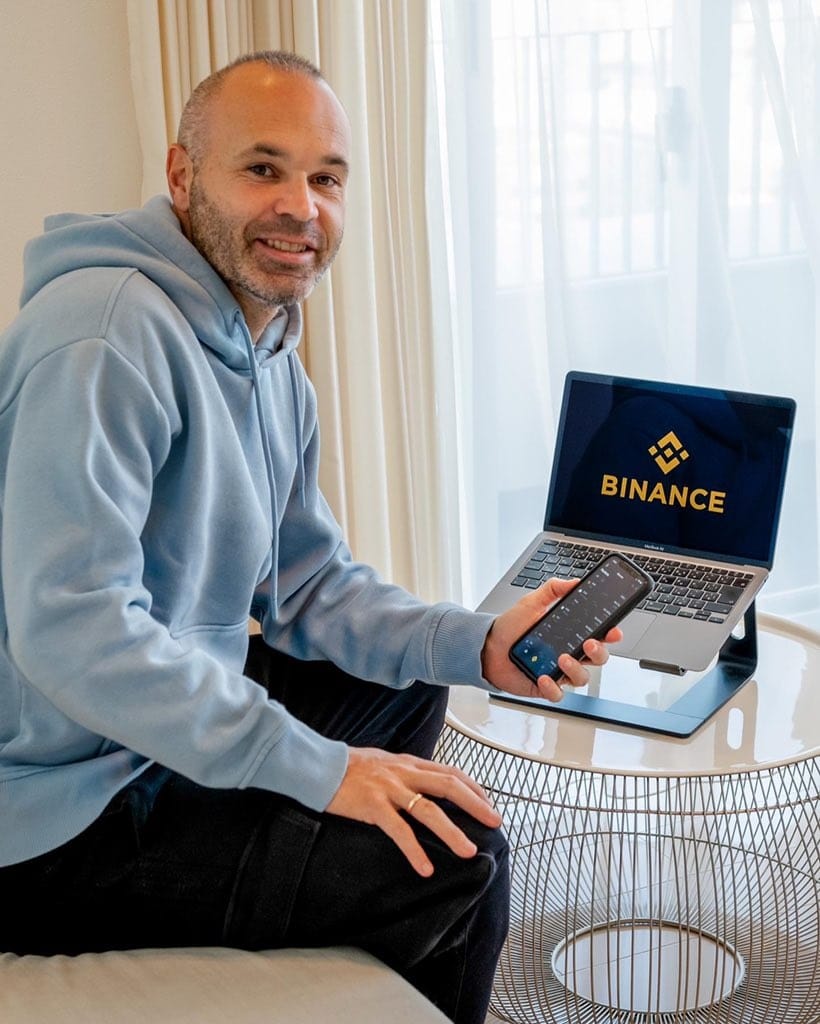 This caught the attention of the Spanish National Securities Market Commission (CNMV), who did not hesitate to respond to Iniesta , with a warning about the risk that – according to this entity – cryptocurrencies have.
Hello, Andrés Iniesta, crypto assets, being unregulated products, have some relevant risks. It is advisable to read the statement from @CNMV_MEDIOS of 2/9/2021 and inform yourself thoroughly before investing in them or recommending others to do so.

Tweet from the Spanish CNMV.

The statement to which they refer, among other things, indicates that this type of investment has "extreme volatility, complexity and lack of transparency that make them a bet high-risk".

This type of warnings are common in regulatory entities, especially when they do not have a clear law or regulation in this regard. However, Spain, according to a report collected by CriptoNoticias, is one of the European countries that has made the most progress in this area.

Warning about advertising bitcoin and cryptocurrencies in Spain

The message from the CNMV to Iniesta, is not surprising. A few days ago, the regulatory entity announced its position on the advertising of cryptocurrencies and the platforms that operate with them, without having the corresponding authorization, a fact reported by this

The president of the CNMV, Rodrigo Buenaventura, said that "it is not admissible for internet companies to profit by charging for advertisements from suspicious investment firms, which appear on the warning lists of the CNMV or other international organizations. "

Precisely, Binance is among the companies that are part of a "gray list" for incurring in alleged irregularities, as well as Coinbase and other popular exchanges.

The fact that Binance or Coinbase appear in a list, does not imply prohibitions, nor blocking of websites. It only means that they do not have authorization from the CNMV to attract investments.