Researchers at the National University of Australia (ANU) have developed a system that can transmit data using atomic-thin semiconductors. The semiconductor is 100,000 times thinner than a sheet of paper and is extremely energy efficient as researchers say it does not give off heat.
According to the researchers, this is the first semiconductor to successfully demonstrate information carriers particulate matter – this level of efficiency. Project leader Matthias Wurdack said the technology could potentially pave the way for sustainable future growth in computing by reducing wasteful energy consumption.
"Computers already use about 10 percent of all electricity available globally. , which has huge financial and environmental costs and is projected to double every 10 years due to the growing demand for computing. to reduce our electricity consumption for a more sustainable future, "said Wurdack.
The researchers are now moving on to the next phase of the project, which will involve incorporating the technology into a transistor, ANU said.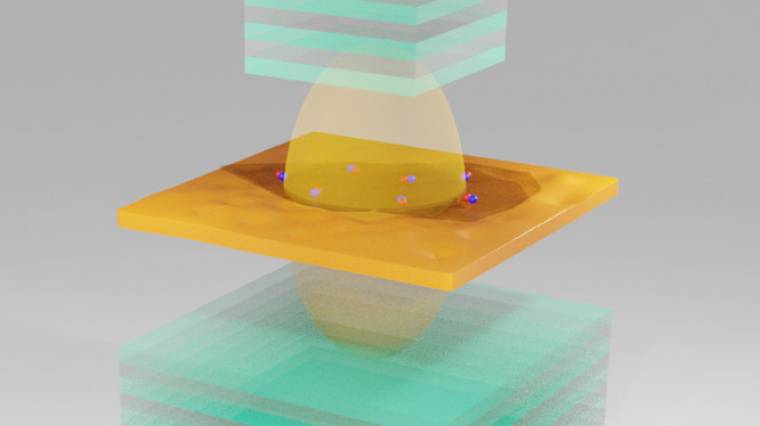 There is a worldwide semiconductor shortage, which has affected many industries, from the automotive industry to smartphones. For example, car manufacturers have been forced to reduce their emissions since the start of the pandemic due to shortages. Ford, for example, lost about 700,000 vehicles scheduled to be built in the second quarter of 2021, while General Motors said losses due to a lack of semiconductors could reach as much as $ 2 billion.
However, the university it has also launched a new research center focusing on developing a "relevant, sound and right" technology policy. The Tech Policy Design Center will work on the joint design of technology policy with business, government, civil society, policy makers and academia, ANU explained, believing that technology policy will be built on four areas: people, power, democracy and data.
The university said the center will research who owns the data and who has permission to use it. The growing influence and power of technology giants, online rights and security, and the impact of misinformation, disinformation and foreign interference on democracy are also being examined.
Hardware, software, tests, curiosities and colorful news on IT from the world by clicking here