BUT cow was removed from the tree by firefighters after the animal got stuck in bottleneck.
Crew from Hampshire and the Island of White Fire and Rescue joked that the incident was "extremely ridiculous" after they held over hour tried to free cow.
Animals head stuck in wood on Chilbolton Common in Hampshire on Wednesday evening.
fire The service called around 19:40 and worked. with animal rescue consultant to chop down the tree and free cow – but this took three hours.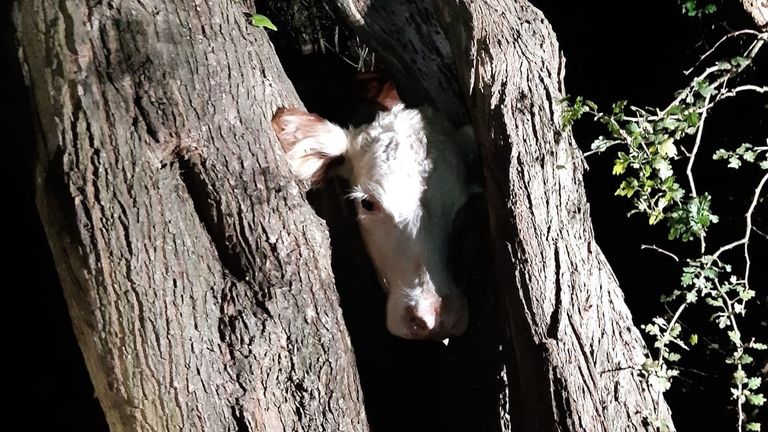 Mark Compton, who this is fire Animal Rescue Tactical Adviser, said: "The Winchester Animal Rescue Crew worked to free cow by enlarging the hole and manipulating the animal head until it is free from the tree."
Seeing a pun side, fire service said on Twitter: "The crew worked to get the animal off the willow."
Two photos of the animal was divided fire service and showed front and back view of trapped cow. AT one painting, cow looked pretty disappointed with herself.