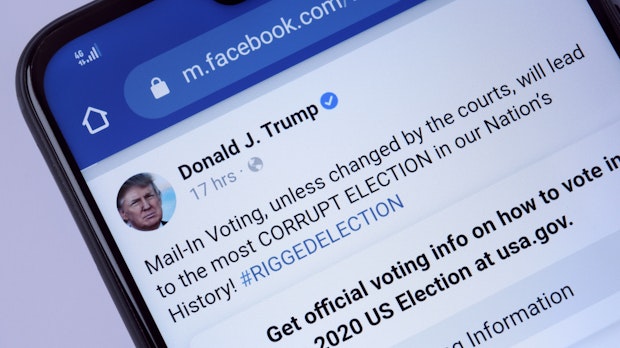 For politicians, Facebook has previously had certain exceptions. Your posts might stay on the platform even if they violated the guidelines. These special rights are now to be eliminated, as announced by Facebook. The company is reacting to the decision of the Oversight Board to block Donald Trump.
Trump remains banned for at least two years
The Oversight Board announced in early May that it supported the decision to ban ex-President Donald Trump. However, it had pointed out that Facebook's moderation rules do not allow unlimited blocking and that these rules would have to be revised.
In response, Facebook has now introduced a tiered model for serious policy violations. Depending on the severity of the violation, people can be banned for one month, six months, one year or two years.
For Donald Trump, Facebook applies the highest possible penalty. He should initially remain banned for two years. After that, Facebook wants to reassess the situation. If Facebook then still classifies Trump as a threat to public safety, he will remain banned. It is also possible to accept it again under certain conditions.
In addition, the Oversight Board had criticized the rules for political leaders. Facebook had previously argued that citizens were particularly interested in statements from these people and that critical content could therefore also be relevant.
The oversight board does not always consider this distinction to be sensible. When it comes to averting damage, the news value is secondary.
Apparently Facebook has followed this advice and now wants to apply the same rules for everyone. In addition, Facebook wants to make it transparent in the future if content remains on the platform because of its news value, although it violates the guidelines.
You might also be interested in