The leader of the Sadrist movement in Iraq, Muqtada al-Sadr, warned, on Tuesday, that political disagreements over the ballot boxes and the delay in announcing the results would harm the people, not the political blocs, calling on everyone to exercise restraint and not to resort to "unimaginable consequences," while the crowd militia called Al-Sadr said through his official account on Twitter, "Political disagreements over the polls, delaying the announcement of results and pressure on the Electoral Commission will be the first negative results of which will harm the people, not the political blocs." , in terms of services and the exacerbation of terrorism and others."
He added, "We call on everyone to exercise restraint, show patriotic spirit for the sake of the homeland, abide by legal methods in the face of electoral objections, and not resort to unimaginable consequences."
)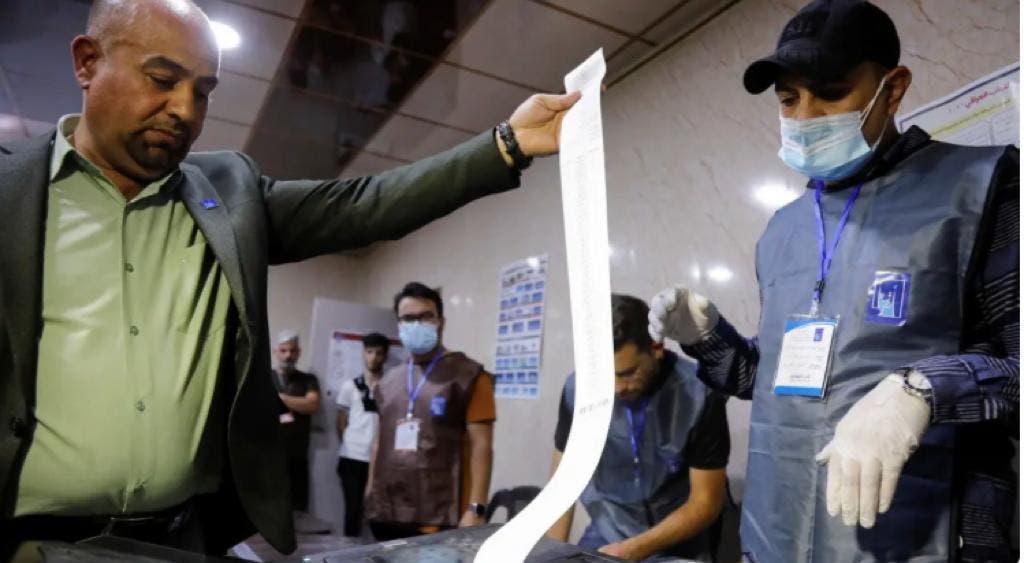 Warnings have risen in Iraq against calling for violence in the wake of the results of the parliamentary elections.
The latest development is the militias in the crowd calling for their members to join their camps and cancel their vacations, and threatened to punish everyone He will not be absent with immediate dismissal.
Before that, the "Al-Fatah" coalition, the political wing of the armed factions, announced its rejection of the results of the Iraqi parliamentary elections.
Al-Nujaba TV quoted the spokesman as On behalf of the Al-Fateh Alliance, Ahmed Al-Asadi said that the coalition's rejection of the election results was not directed at any political bloc or party.
Al-Asadi stressed that the coalition will not abandon the votes of its masses.
On the other hand, the White House congratulated the Iraqi government on Tuesday for holding the elections, which it said were held in a largely peaceful atmosphere. He indicated that he is awaiting approval of the results.
White House spokeswoman Jen Psaki told reporters: "We congratulate the Iraqi government on fulfilling its promise to hold early elections. Once the final results are approved, we hope that the members of the new House of Representatives will form a government that embodies the will of the Iraqi people," Reuters news agency reported. "Freedom of expression was respected during the Iraqi elections."
She confirmed that the voters cast their votes easily, noting that the mission monitored "the dispatch of more than 100 observers, in addition to 59 diplomats from the European Union."
She added, "Freedom of expression was respected during the elections." And she said that the report of evaluating the electoral process will be submitted to the new parliament.
In turn, the Iraqi Electoral Commission announced, on Tuesday, the opening of appeals against the results of the polls that took place on Sunday, according to the Iraqi News Agency.
On Tuesday, the Iraqi News Agency quoted the Cabinet Secretariat as announcing the victory of 97 women in the legislative elections. The Sadrist bloc won the highest number of seats in Parliament, according to the preliminary results announced yesterday by the Election Commission during the two private and public votes, with 73 seats. While the State of Law bloc came in third place with 37 seats in Parliament.
The Sadrist bloc topped the results, the "Progress" bloc came second, and the "State of Law" bloc ranked third