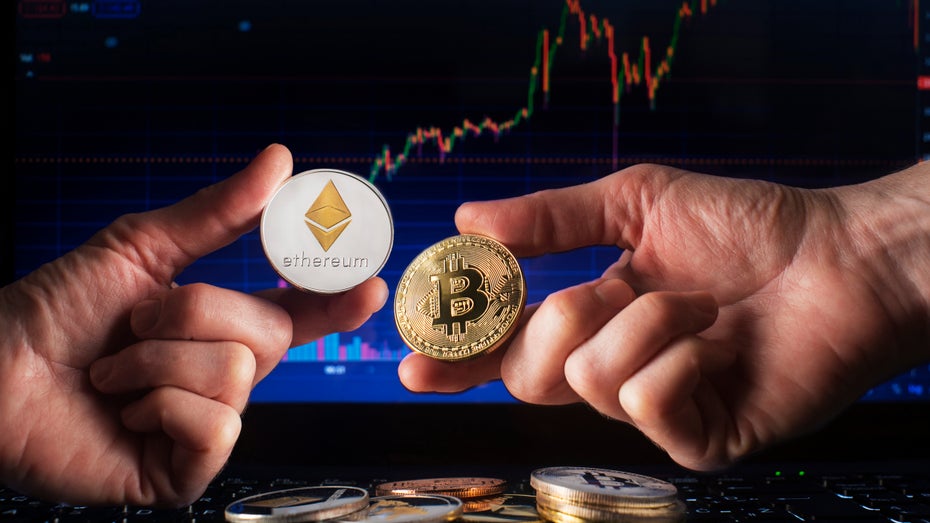 Scare for crypto investors – on Saturday, ether, the largest altcoin, was in the wake of the entire market within Down by nearly $ 700 in a very short period of time. Instead of $ 4,200, the coin was now only $ 3,500. However, this depression did not last long.
Ethereum ( almost) back to old strength
Already on Sunday the ether was able to regain the level from before the crash and reached the daily maximum of around 4,250 dollars. This is a bit away from the all-time high of $ 4,859.50, which was reached on November 10, i.e. less than a month ago, but it is significantly closer than the top dog Bitcoin.
Because the most valuable crypto-coin in the world crashed to around $ 42,900 on Saturday. It is currently trading stable below $ 50,000 in the range of $ 48,500. It is around $ 20,000 below its all-time high of $ 68,789.63, also reached on November 10th.
This is how forecasts that that Bitcoin had seen around $ 100,000 by the end of the year, increasingly implausible. It is currently not clear where the necessary momentum for a short-term doubling should come from.
Ethereum expands market dominance
For Ethereum, the weakness of Bitcoin seems to grow to the advantage, as the Ether offers itself as a veritable hedge. This is also how the tweeting crypto market watcher Crypto Birb sees it. He says: "It seems that investors are taking ETH as a hedge here."
Technically speaking, Ether has with its rapid upward movement against Bitcoins Sideways movement reached a three-year high at 0.085 Bitcoin, which was last reached in May 2018. Bitpanda manager Lukas Enzersdorfer-Konrad is particularly impressed by the fact that Ether has its market dominance of 22 percent, while the number of active addresses in the network continues to rise, while ETH's net emissions continue to decline. All characters would indicate an increase.
You might also be interested in