Russian aircraft manufacturers have announced that they will present a possible new combat aircraft at the Moscow Air Show, which opens next week.
The new warplane, hidden under a tarpaulin, was filmed being towed into the parking lot through an airport in Zhukovsky, outside Moscow, where the exhibition "Max-2021 International Air and Space Salon" will open next Tuesday.
Russian President Vladimir Putin is scheduled to witness the opening of the exhibition.
It stated Russian media reports that the new plane was manufactured by the Sukhoi Aircraft Corporation, as part of a program to develop a light tactical fighter.
Unlike the latest Russian twin-engine Su-57 stealth fighter, the new plane is smaller in size And it has one engine.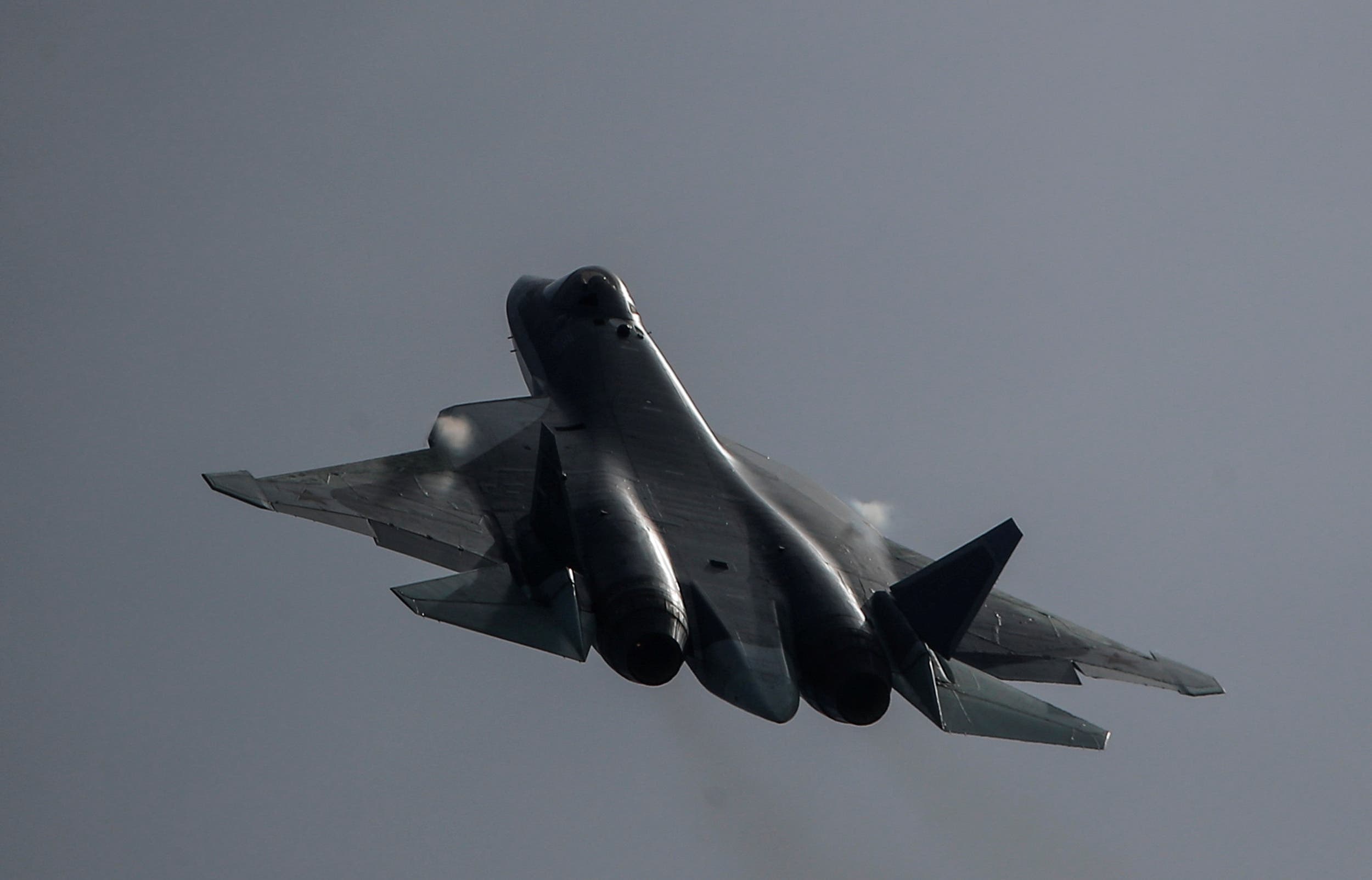 The name of the new warplane is unknown, and there is no information about its capabilities and opportunities for deployment.
Rostec, the state organization that includes Russian aircraft makers, said the "essentially new military aircraft" will be unveiled on Tuesday at the show.
In an apparent attempt to Increasing public interest before the presentation, Rostec posted a photo of the new plane covered in tarpaulin, and also posted a short video clip featuring excited foreign agents and a mysterious shadow of the plane over the water.